2023 Education Partner Award Honorees
On April 27, the Foundation will host a special gala to pay tribute to the 2023 Nassau BOCES Education Partner Award honorees:

EDUCATION PARTNERS

Dr. J. Bret Bennington, Hofstra University Professor and Chair, Department of Geology, Environment and Sustainability
Lisa Estrada, Former Supervisor of World Languages and English as a Second Language, Hicksville UFSD

NASSAU BOCES EMPLOYEES

Erik Chocianowski, Teacher, Nassau BOCES Long Island High School for the Arts
Chris Reinertsen, Associate Director, Nassau BOCES Department of Curriculum, Instruction and Technology

ORGANIZATIONS

American Ballet Theatre (ABT), Richard Toda, Artistic Manager, ABT Engagement
Special Sweets, A Special Place for Me, Delia Patricia Castrogiovanni, Co-Founder
Cradle of Aviation Museum, Andrew Parton, President
The Ed. Foundation, Suzanne Hershkowitz, President
Smile Farms, Diana Martin, Managing Director

SCHOOL BOARD MEMBERS

Karen Brohm, President, Board of Education, West Hempstead UFSD
Michael Goldberg, Trustee, Past President, Board of Education, Farmingdale UFSD
Michael K. Pappas, Trustee, Board of Education, Levittown UFSD
Robert "B.A." Schoen, Trustee, Nassau BOCES

STUDENTS

Markella Kiriakes, Student, Mineola High School, Mineola UFSD
Luis Angel Trejo-Juarez, Student, Nassau BOCES Adult Education

The Education Partner Award recognizes those who have made a substantial impact on public education in Nassau County. A strategic education partner with local school districts since 1967, Nassau BOCES created this program to pay tribute to those who share its commitment to enabling students of all ages and abilities to achieve their maximum potential.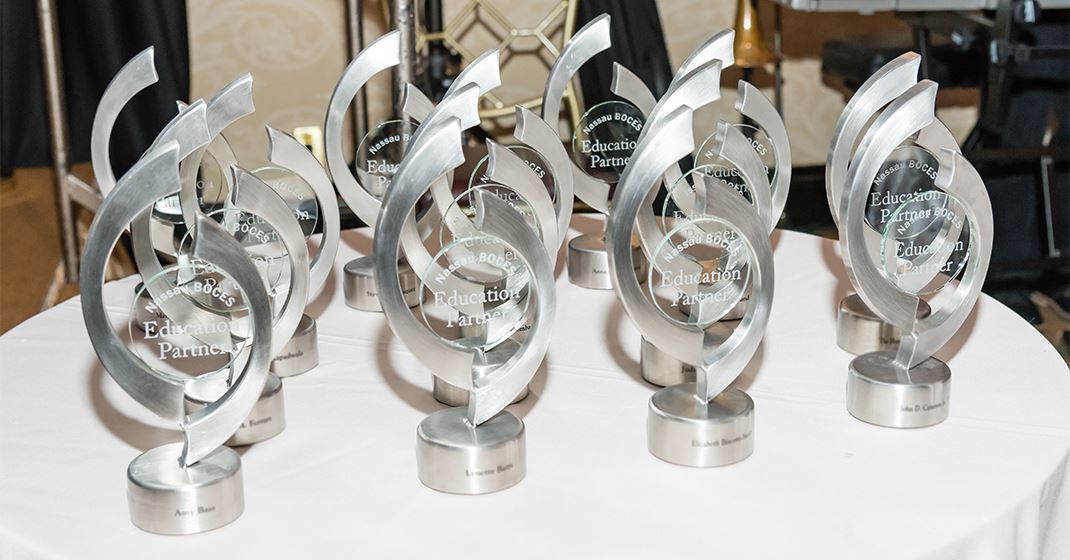 Save the Date
Thursday, April 27, 2023

6 p.m. International Buffet Dinner

8 p.m. Dessert/Award Presentations

Location:

Crest Hollow Country Club

8325 Jericho Turnpike
Woodbury, NY 11797

Contact:

Phone: 516-355-1706
Email: nbefgala@gmail.com